Like an international secret agent, the Rock Creek Trail has many different names. In one spot it's the Cradleboard Trail,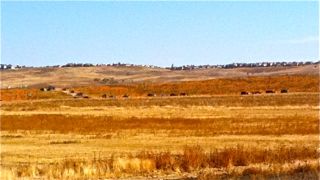 in another it's the Mary Miller Trail and … well the other names are top secret, but you get the idea. But also like a secret agent, the trail has some secret connections. For example there's the Coal Creek Trail connection that is so top secret that it doesn't even exist yet. Then there's the Superior connection that doesn't even exist on paper, but it's there, my friend, it's there.
Although currently only five miles long, this will eventually be a 12 mile trail and, as mentioned above, in the secret spy section, will merge with the Coal Creek Trail. Near the middle of the trail, you will come to Stearns Lake. In addition to being chock full of fish, it's also chock full of amenities like trailhead parking, restrooms and  a picnic area with sheltered picnic tables.
Families will enjoy the slow pace and general safety of this trail. All road crossings are below grade, so hikers & bikers don't have to worry about pesky (& dangerous) cars. In the early fall, this trail is surrounded by a ginormous pumpkin patch. One pitfall to this trail is a lack of shade, so midsummer excursions are best tackled in the morning or early evening. Even though it's a dirt trail, it is negotiable for most days of the year and is even accessible and enjoyable throughout much of the winter.
Trail Map
Suggested Lodging