click here to go to trail map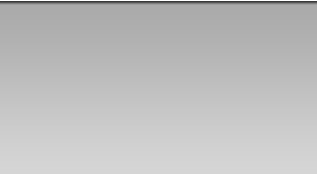 Santa Fe Rail Trail
IMG_2149

Santa Fe Rail Trail

IMG_2154

Santa Fe Rail Trail

IMG_2158

Santa Fe Rail Trail

IMG_2173

Santa Fe Rail Trail

IMG_2187

Santa Fe Rail Trail

IMG_2199

Santa Fe Rail Trail







Planes, trains, and automobiles ... and bikes (a New Mexico biking odyssey)

Before we begin our trail exploration, let's take a look at a couple southwestern recipes. We'll start w/ a "Regular Trail Burrito." Grab a tortilla, slap on some refried beans and chicken. Add a little rice & lettuce and there you have it.

Now let's spice it up New Mexico style. We'll toss in some green chiles, sliced jalapenos, add some spicy salsa and sprinkle on some jabeneros. Now you've got the Santa Fe Rail Trail. It is definitely a more spicy version of the typical rail trail.

Rather than rails to trails, the Santa Fe Rail Trail is more of a "rails beside trails." For its entire length, the trail is accompanied by a functioning railroad line.

The first 3.5 miles of the trail is asphalt, and it runs right beside the Rail Runner railroad tracks. (See picture above.) You may have gotten to Santa Fe on the Rail Runner since it is an affordable and enjoyable transportation option between Albuquerque and Santa Fe. And it is also a bicycle friendly way to get between the two communities since bicycles are welcome on the train.

The next 11.5 miles is where the trail becomes unique from other rail trails. It continues to follow an active rail corridor, but that's where the similarities end. From this point on, the trail is no longer paved, no longer straight, and no longer tame. It becomes a dirt-covered roller coaster. Long ago, my knees begged me to retire from mountain biking, but I figured, "As long as I'm here...."

It turns out that my knees had another few miles of single-track left in them, and I enjoyed the thrills. Fortunately, the main trail is not overly strenuous, but there are many side trails to entice the thrill seekers among you.

The best place to begin your ride is the South Capitol rail station in Santa Fe. This is the second stop on the Rail Runner train route from Santa Fe to Albuquerque and is not too far from the center of Santa Fe. As often seems to be the case, shortly after you begin your ride, you come to a microbrewery called Second Street Brewery. The paved trail continues past the currently inoperable Zia Street train stop until you get to a fork in the train tracks. From here the trail follows the tracks for the route of the Santa Fe Southern Railway. This set of rails is used much less frequently than the Rail Runner track. In fact, from this point on, you have only a small chance of seeing a train while you are pedaling your way down the Santa Fe.

Now if you're wondering why I titled this entry, "Planes, trains, and automobiles ... and bikes," here's the scoop. I started my journey in a car from Boulder, CO to Santa Fe (someone else driving); on the next day, I rode my bike on the Santa Fe Rail Trail and all around Santa Fe; next, I hopped on the Rail Runner from Santa Fe to Albuquerque; after attending a fine Cibola High School graduation ceremony, I flew back to Denver on Frontier Airlines ($36 ticket). I then rode the RTD Skyride bus back to the Boulder area. The bus portion isn't reflected in my title, but is just an added bonus for those of you who had the perseverance to read this description to the very end.

Santa Fe Rail Trail
Aperture: f/8
Shutter Speed: 1/2500
Focal Length: 9.1mm
Image Date: Mar 24, 2008 6:17:56 PM

IMG_2152
Aperture: f/8
Shutter Speed: 1/2500
Focal Length: 9.1mm
Image Date: Mar 24, 2008 6:19:28 PM

Santa Fe Rail Trail
Aperture: f/8
Shutter Speed: 1/2500
Focal Length: 6mm
Image Date: Mar 24, 2008 6:19:45 PM

IMG_2157
Aperture: f/8
Shutter Speed: 1/2000
Focal Length: 60mm
Image Date: Mar 24, 2008 6:20:32 PM

Santa Fe Rail Trail
Aperture: f/8
Shutter Speed: 1/2500
Focal Length: 18.1mm
Image Date: Mar 24, 2008 6:23:43 PM

IMG_2169
Aperture: f/8
Shutter Speed: 1/2000
Focal Length: 14.4mm
Image Date: Mar 24, 2008 6:44:15 PM

Santa Fe Rail Trail
Aperture: f/5.6
Shutter Speed: 1/1250
Focal Length: 6mm
Image Date: Mar 24, 2008 6:47:24 PM

IMG_2183
Aperture: f/6.3
Shutter Speed: 1/1250
Focal Length: 16.1mm
Image Date: Mar 24, 2008 6:53:27 PM

Santa Fe Rail Trail
Aperture: f/5.6
Shutter Speed: 1/1250
Focal Length: 6mm
Image Date: Mar 24, 2008 7:09:35 PM

IMG_2193
Aperture: f/8
Shutter Speed: 1/2500
Focal Length: 20.1mm
Image Date: Mar 24, 2008 7:18:39 PM

Santa Fe Rail Trail
Aperture: f/8
Shutter Speed: 1/1600
Focal Length: 12.8mm
Image Date: Mar 24, 2008 7:22:28 PM

IMG_2206
Aperture: f/7.1
Shutter Speed: 1/1250
Focal Length: 7.3mm
Image Date: Mar 24, 2008 7:57:03 PM
back to top of page